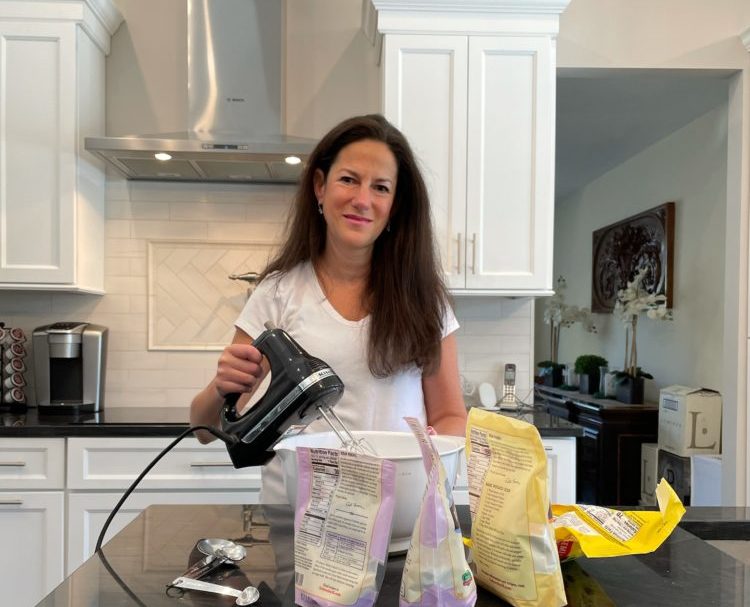 In the early 2000s, attorney Stacy Malinow found herself on an ultimately fruitless hunt for a gluten-free cookie that tasted just as good as the original. Her daughter had just been diagnosed with Celiac disease, an autoimmune disorder triggered by eating gluten, and didn't want her to miss out on one of life's most delicious pleasures. When she couldn't find what she was looking for, Malinow crafted her own recipes. Fast forward to the thick of Covid lockdowns, when she decided to turn those desserts into Dix Hills, New York, company Bliss Pastries, with the unprecedented amount of additional time she had on her hands. Today, Malinow is trying to strike that elusive work-life balance now that she's back to working full-time in law.
Here's our lightly edited Q&A, from The Story Exchange 1,000+ Stories Project.
How is your business different from others in your industry?
It is important for me to make desserts that everyone will want to eat, so those with food allergies or restrictions feel included. Our desserts don't look or taste gluten-free – and you don't have to be gluten free to love them.
Tell us about your biggest success so far.
Last year, we won "Best Gluten-Free Menu" in the Bethpage Best of Long Island contest, a distinction conferred by a local credit union and voted on by Long Island residents. This year, we won the same category in "Dan's Best of the Best" contest, another regional honor that focuses on businesses in Long Island's East End.
What is your top challenge and how have you addressed it?
I work full-time as an attorney in addition to doing all of the work for Bliss Pastries. I am looking to take some of the responsibilities for Bliss Pastries off my plate – starting with finding someone to help me pack orders.
Have you experienced any significant personal situations that have affected your business decisions?
Balancing both professions is difficult, given the amount of time I have to dedicate to each. Fortunately, I started Bliss Pastries during the pandemic, when I had more time to devote to the business.
What is your biggest tip for other startup entrepreneurs?
Always keep moving ahead in whatever way helps you grow your business. Use any free time you have to share your products with new customers, or to share your story online, in newspapers and on social media. If sales slow down, appreciate that it gives you the time needed to recharge for when sales pick up again.
How do you find inspiration on your darkest days?
I think back to everything I have overcome on my own to get to this point. I have been estranged from my parents for many years, and have essentially done everything for myself – especially since I graduated from law school. I do not have mentors or anyone to rely upon. I funded my business on my own, which I'm proud to say has been profitable since the first year.
I also think back to when my daughter was first diagnosed with Celiac disease in 2005, when she was only 18 months old. I had never heard of it, or of living gluten-free. It was extremely difficult learning what she could and could not eat, then making sure she stuck to it – especially at school and parties. Many people with Celiac disease suffer from depression or feel isolated at social events where food is served. I want our desserts to be something everyone wants to eat, so everyone can enjoy.
What is your go to song to get motivated on tough days?
"Firework," by Katy Perry.
Who is your most important role model?
I am in awe of the many women I see who have started companies and grown them on their own. I love reading their stories here on The Story Exchange and learning from their successes. ◼
Instagram: @bliss.pastries
Facebook: @blisspastries
Check out our Advice + Tips for entrepreneurs starting-up
Watch our latest videos
Subscribe to our podcast