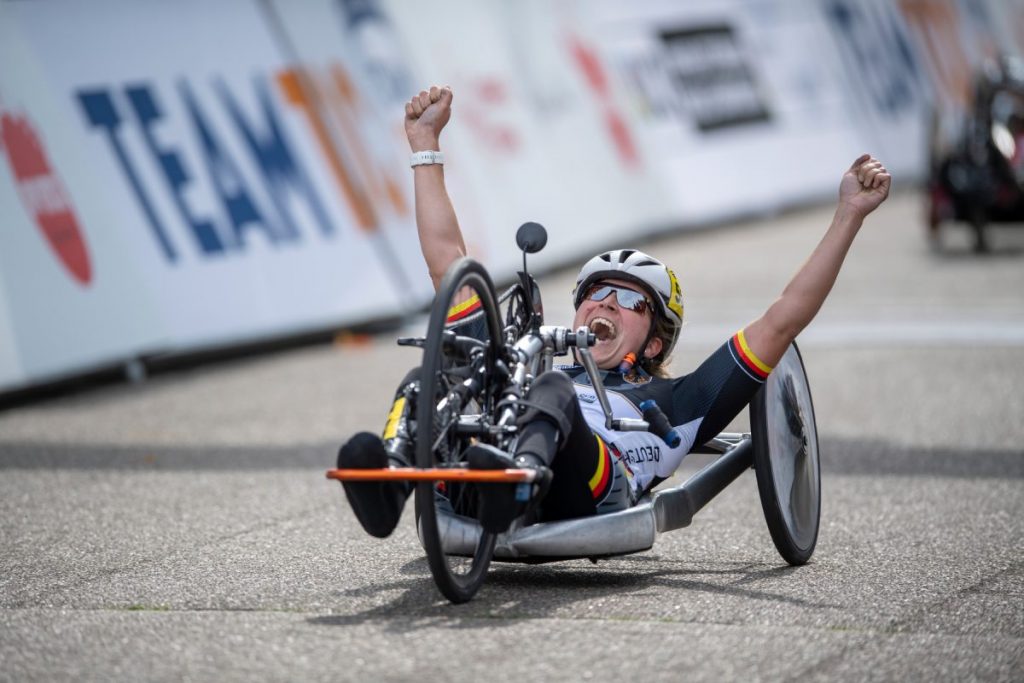 The Tokyo Paralympics may have just begun — but already, they've made history.
The 2021 games will feature a record-breaking number of women, as well as an unprecedented number of athletes overall. Of the 4,328 competitors, 1,853 are women, besting the previous record set during the 2016 games by nearly 200 women athletes.
Team USA alone is sending 121 women as part of its 240-person delegation, including high-profile athletes like swimmer Jessica Long, whom many might recognize from her moving Toyota ad; paratriathlete Allysa Seely, who won gold in 2016 when her event debuted; and Kaitlyn Verfuerth, who is competing in paracanoeing despite being a decorated wheelchair tennis champion.
Andrew Parsons, president of the International Paralympic Committee told NPR that the upticks are "fantastic news," while still acknowledging that the number of women falls "someway short of gender parity." Indeed, women account for 42 percent of participants in this year's Paralympic games.
Still, "we are heading in the right direction with the number of women competing at the Paralympics, almost doubling since the … 2000 Paralympics," Parsons added.
The record numbers are additionally surprising when you consider that several teams had to decline participation due to the ongoing Covid-19 pandemic. The athletes scheduled to participate from Afghanistan also had to cancel, due to recent unrest.