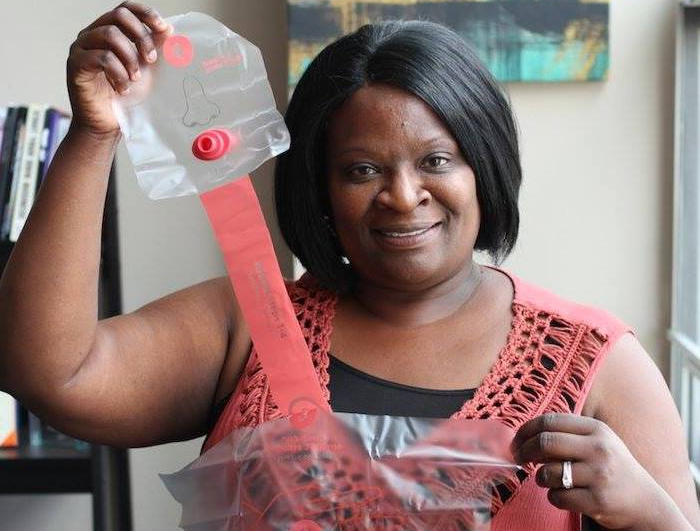 Parents and caregivers know they need to be prepared for anything. They also know that's easier said than done in an emergency situation.
Felicia Jackson learned this the hard way, back when her toddler son stopped breathing while in his carseat. Though she had been trained to administer CPR through decades of work in acute inpatient rehab, outpatient care and home health care, she completely froze when the moment arrived to act for her family.
Her husband ultimately jumped in to help their son, leaving Jackson with a big lesson learned – as well as a new product idea.
She began selling the CPR Wrap from her Chattanooga, Tennessee, base of operations in 2017, to make sure other caregivers don't find themselves in her shoes. Made from eco-friendly non-woven fiber, the product lays atop the victim and guides the user through prompts that say where, how, and for how long to administer each step of CPR. 
She's sold roughly 10,000 to customers worldwide, she told Local 3 News. And she's about to sell a bunch more – thanks to a recent TikTok video that's gone viral, wracking up over 4.5 million views within a week's time. "I created CPR Wrap after almost losing my own baby when he needed CPR and I completely forgot my training," she said in the video, adding that she made it "so easy, a child could use it."
The post has also garnered well over 11,000 comments in addition to being widely viewed, many of them from current and former medical professionals voicing their support of Jackson's idea. "I've been trained for years in CPR first aid – the first time I needed it, it vanished. This is super smart!" said one such user.
Ultimately, that's Jackson's raison d'etre: helping customers stay calm in a crisis, to keep people safe.
"You can't put a cost on life," Jackson noted in the video, who sells her product for $9.99. "But we're bringing you this affordable CPR template so you can save a life."