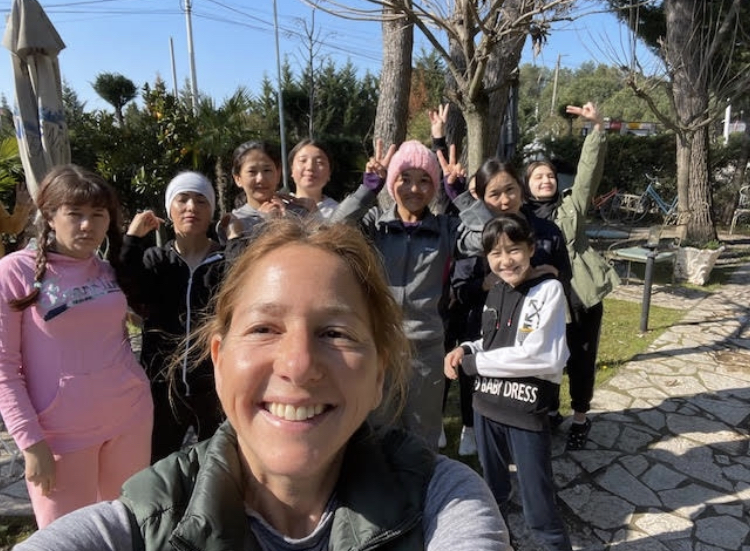 Editor's Note: This is part of our Afghan Women project, marking two years since the Taliban takeover.
In 2017, Danna Harman got a dream assignment from The New York Times: to go to Afghanistan and report on an all-girls robotics team. She got to know the group of girls well as she traveled with them to competitions in Mexico, Europe and all around the United States.
Cut to four years later – Harman was on holiday in Venice and started receiving messages from some of the women, whom she'd kept in touch with periodically over the years. "Can you help me in any way?" they asked her, as news spread of the Taliban's takeover of Kabul.
"I didn't really have any tools to help," said Harman, who splits her time between London, Israel and New York. "What happens is you ask all your contacts." She made cold calls to everyone she knew – other journalists, military service people, etc. – and gradually got more people to help Afghans get passports, visas and permission letters to leave the country.
She enlisted some of her girlfriends in Israel – "who have literally nothing to do with Afghanistan" – to help, as well as a lawyer friend in Canada, who then brought another lawyer friend. "We really were the blind leading the blind," Harman said. "We're all WhatsApping around the clock with a growing group and subgroups. The members of our team were around the globe. You would wake up after sleeping for four hours and you have – I'm not kidding – 600 messages."
At one point, they were able to get Yotam Polizer, the CEO of an NGO called IsraAID, on board. It was through IsraAID that the group was able to get Afghans on buses to safety. There were 42 people on the first bus – members of the robotics team, an all-women cycling team, a famous pop star…a "hodgepodge," as Harman called the group.
When the bus crossed into Tajikistan, Harman was there waiting, ready to greet everyone with hugs and travel with them to a refugee camp in Abu Dhabi.
Next, IsraAID helped evacuate a second group of 125 people to a refugee camp in Albania. Harman spent a lot of time with the group, taking them on camping trips and having dance parties and movie nights. The women would even sit on the floor together to eat every night. "I felt very much at home," Harman said. When she went back to her "at the time, rather glamorous" life in London, nothing felt nearly as important as her time at the refugee camps.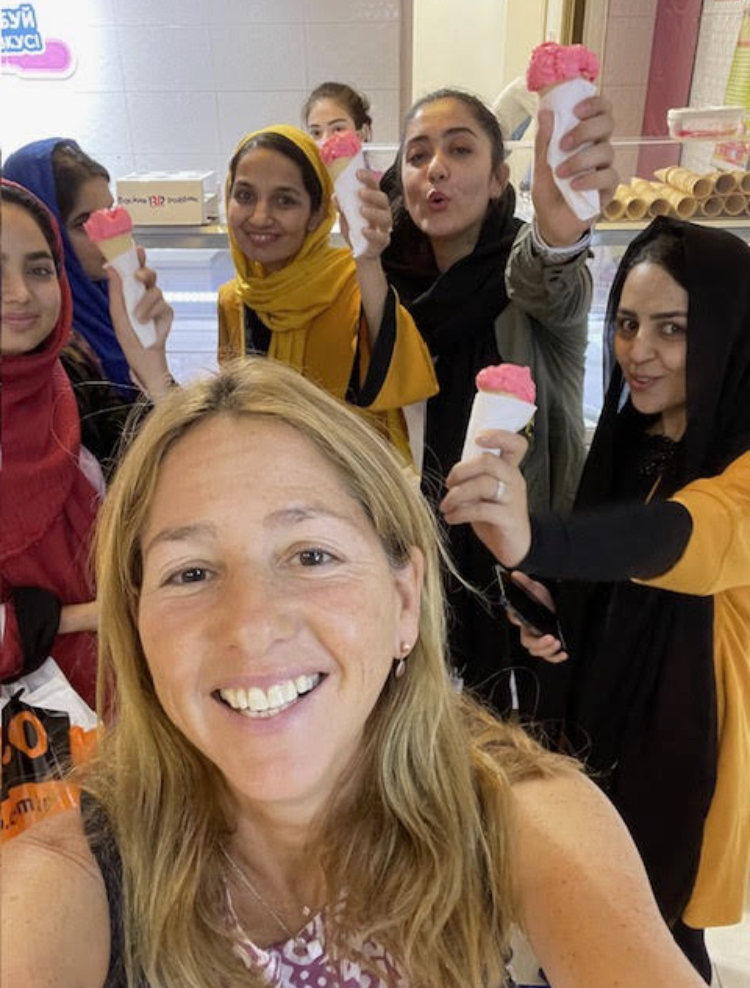 "This has become far more than anything I could have imagined in terms of how much I care about all these people," she said.
Even the women who have relocated to other countries like Canada write to Harman, sending sweet notes like, "We would love to paint your life in colors." She said they embody "optimism and poetry, which keeps them afloat somehow, or keeps them looking forward."
Harman knows there are still people who need help, and she wants to keep pitching in however she can. "There are so many aspects to the story," she said, "but the real tragedy is that the people who weren't that pushy, or weren't that lucky, are still stuck there."
The Women We Talked To
Danna Harman didn't have any tools or resources, but she knew she had to do something to help the Afghan girls who reached out to her.